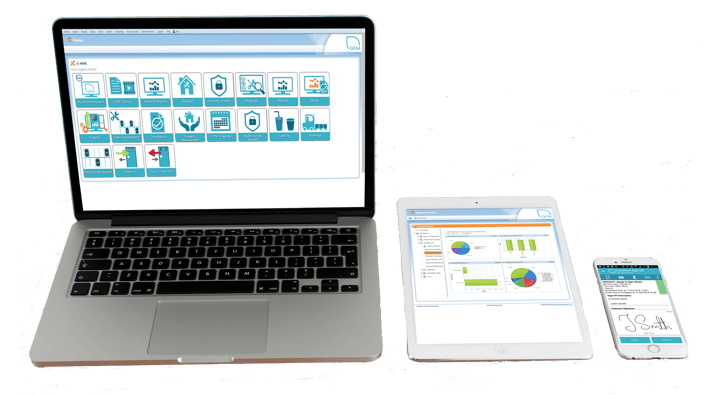 Contact us for a personalised demonstration of QFM, either online or at your place of work.
Find out how we can help you improve service quality and delivery, optimise equipment performance and reduce expenditure, and gain insight into data using easy to understand dashboards and reports.
Our team will prepare a bespoke demonstration to show how QFM can help you meet the challenges faced at your site. You can also watch any of the following videos for a preview of QFM in action.
QFM CAFM software: asset management, planned and reactive maintenance, QFM mobile app and reporting.
QFM Space software: space and move management tools including our Return2Work software to help with COVID-safe workspace planning.
QFM BIM Database and digitisation: building and systems modelling, importing data, CAFM integration and visualisation.